Description
An RFID deposit cabinet allows you to effectively protect tools, IT equipment, or other assets stored in the company or warehouse. Only people with an RFID proximity card or other RFID-compliant ID are allowed to access the content.
RFID Depository Cabinet – functionality
Content protection with full access control
Support for Unique or Mifare identification cards
Non-volatile event memory – write ID card, allocated or rejected information, time and date of event
Possibility of connection to the alarm system (information about unauthorized – force opening of the deposit box)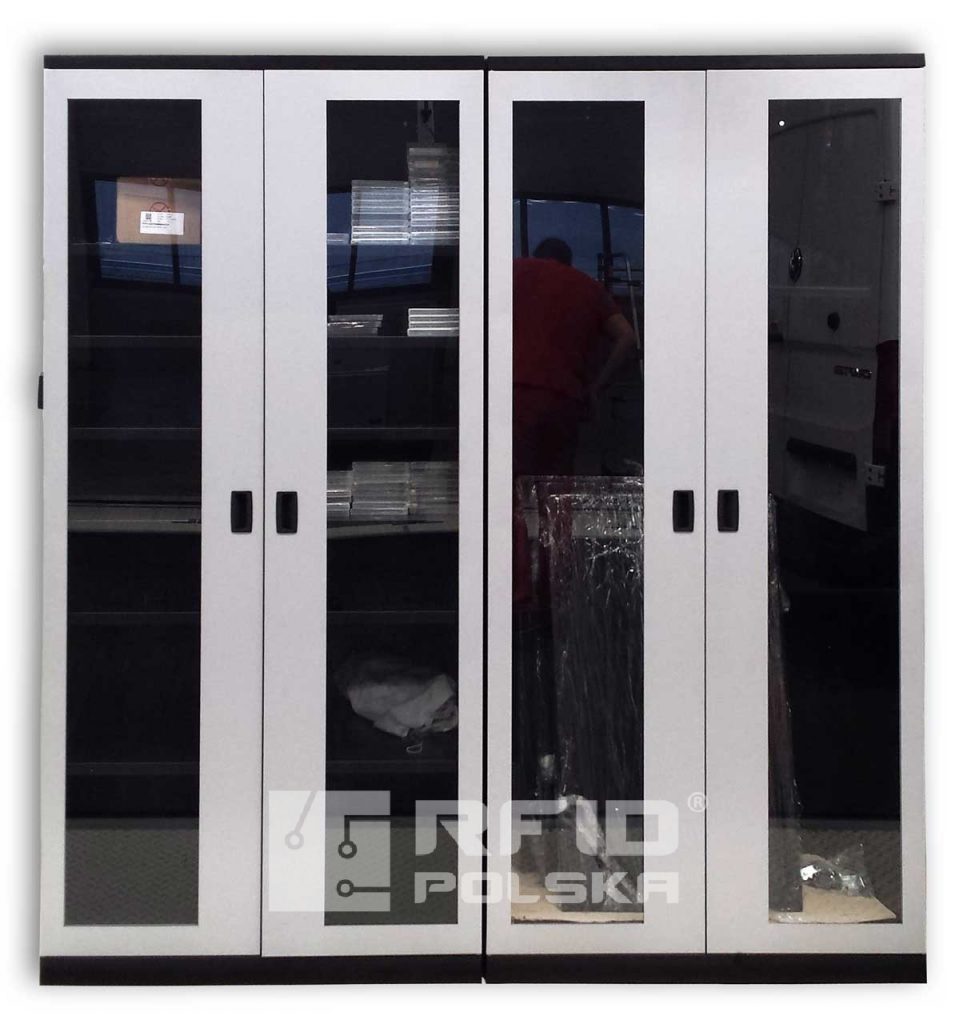 Why buy a deposit cabinet RFID
With easy-to-use RFID tags, it is possible to protect the most important business assets such as documents and tools and even IT equipment.
Access to the contents of the cabinet is protected by electromechanical lock. The lock can only be opened using an RFID proximity card that has access rights in the system. The device additionally saves each event in its non-volatile memory. Once they have been exported to the computer using the RS232 or USB port, it is possible to read such information as the date and time of the event, user ID, whether access was granted or blocked.
The device can work with an external alarm system – informing you of a power failure attempt to open the cabinet without authorization, as well as informing you that the RFID deposit closet door has been left open for too long.
Available versions of the RFID automatic RFID armoire
Standard version of RFID Cabinet with supervision:
Dimensions 190 cm x 100 cm
5 metal shelves inside
RFID lock in the Unique standard
Power supply and emergency (buffer)
An RFID deposit cabinet may be available in any interior configuration. You can configure any number of shelves, small items or tools, tool hangers or clothing.
It is possible to choose which type of card the RFID access control cabinet should work with and to connect the emergency power supply so that the device also works in the absence of power.
Communication with the computer is via RS232 or USB (read event memory and ID card programming).
If you need a much more extensive product such as RFID Automatic Envelope Dispenser – a similar device that allows you to add full automatic inventory of your content and work with Warehouse Workshop® software – visit the product page and read the information on our blog.